Daily Menu
Tuesday
July 29th, 2014
Fresh Soups
Sweet and Spicy Beef Chili
Dal
South West Chili
Hot Entree
*South of the Border*
Beef Taco Salad (GF)
Venezuelan Black Beans (V, GF)
Corn Fritters (V)
Steamed Greens (V, GF)
Please be aware that our soups are made fresh in individual batches & may change during the day as they sell out & are replaced with new varieties.

**(GF) Not prepared in a certified gluten-free facility
Stop in & check us out!
Everyone is welcome to shop at the Good Earth!
No membership is required! Click here to learn about the benefits of membership.
Howdy everybody! Just a reminder that on Friday's, the Deli Entree will be served outside along with our Cook Out burgers. From 11:30am -2pm you can enjoy your Deli Entree at our store front OR you can eat indoors in our Deli seating area! We hope to see you here!
**Please be aware that our specialty burgers (Yak, alpaca, elk and buffalo) are available while supplies last!**
Local Producers

(MN & Surrounding States)
We're pleased to offer an ever-growing selection of locally produced goods for your family! Fresh from the farmer, direct to your table.
Produce Department
Breezy Hill Organic Orchard

(Apples & Raspberries) - Maple Lake, MN

E

agle Valley Produce

(Beans, Cabbage, Cauliflower, Peppers, Squash, Onions & more) -

Fint Farm

(Potatoes, Squash) - Roscoe, MN

Glacial Ridge Growers

(Corn, Melons, Peppers, Tomatoes, Cucumbers, Squash & gardening plant starters) - Glenwood, MN

Prairie Drifter Farm

(Broccoli, Cauliflower, Scallions, Kale, Peppers, Melons & starter plants) - Litchfield, MN

Sandra Jean's

(Kales, Zucchini, Chard, Fresh Herbs) - South Haven, MN

Tomato King

(Tomatoes, Peppers; hot & sweet, Salsa) - Albany, MN

Whole Farm Co-op

(Onions, Garlic, Yams, Peppers, Tomatoes, Squash, Melon) - Litchfield, MN
COLD FOODS DEPARTMENT
Crystal Ball Dairy

Milk & Heavy Cream - Osceola, WI

Cedar Summit Dairy

Heavy Cream - New Prague, MN

Stony Creek Dairy

Milk & Butter - Melrose, MN

Kalona Supernatural

Milk, Creams, Butters, Sour Cream & Cottage Cheese - Kalona, IA

DCBL

Eggs (dozen) - Avon, MN

Whole Farm Co-op

Eggs (dozen) - Long Prairie, MN

Eli Borntraeger

Amish Eggs (dozen) - Clarissa, MN

Larry Schultz

Organic Eggs (bulk) - Owatonna, MN

Holy Land

Hummus & Pita Breads - Minneapolis, MN

Spirit Creek Farm

Lacto-Fermented Veggies - Bayfield, WI

NessAlla

Artisan Small-batch Kombucha - Madison, WI
GROCERY DEPARTMENT
B.T. McElrath Chocolates

- Minneapolis, MN

Barsy's Almonds

- St. Paul, MN

Winter Goddess

sweets and Granola and Drink Mixes - Minneapolis, MN

Kay's Naturals

- Clara City, MN

Fred's Bread

- Minneapolis, MN

Camphill Cookies

- Sauk Centre, MN

Jim & Hazzy's Jam

- St. Cloud, MN

Marquette Honey

- Little Falls, MN

Sweet Bee Honey

- Spicer, MN

Gun Flint Trail Syrups

- Grand Marais, MN

Positively 3rd St. Bread

- Duluth, MN

Diamond City Bread

- Elk River, MN

Turtle Bread Bakery

- Minneapolis, MN

Bittersweet Bread

- Egan, MN

Uncle Pete's Mustard

- Rice, MN

Stanley's Sugarbush

- Miltona, MN

Pelucidor Farms

- Milaca, MN

Buffalo Valley Grains

- Annandale, MN

Sturdiwheat

- Red Wing, MN

Red Lake Nation Wild Rice

- Red Lake, MN

Minnesalsa - Hugo, MN.

Whole Grain Milling Chips - Welcome, MN

Emmerich's Spices - Avon, MN

Triple Crown BBQ Sauce - Minneapolis, MN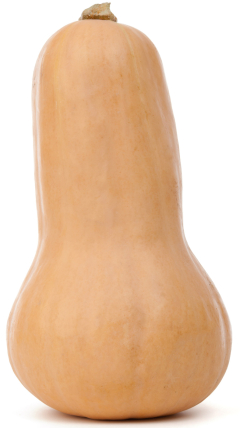 BULK FOODS DEPARTMENT
MEAT & SEAFOOD DEPARTMENT
Supplememnt Department
Ancient Secrets

Nasal cleansing Pots/Salts - Twin Lakes, WI

Body Rescue pH Tape - Fargo, ND

Health Works

Silver Water and ActivAloe -Minnetonka, MN

Historical Remedies

Homeopathic Lozenges - St. Paul, MN

Master Supplements

Theralac Probiotics - Victoria, MN

Nature's Way

Herbal Supplements - Green Bay, WI

Prevagen

Brain Health Supplements - Madison, WI

Terry Naturally

Curamin and Vectomega - Green Bay, WI

UAS Labs

DDS Probiotics - Eden Prairie, MN

Uber Balance Progesterone Cream - Valley City, ND
Body Care Department